Tips From Florida Dove Hunting
Dove season is the social event of the south so enjoy yourself and enjoy the company. There is a cookout before or after each shoot where you can have an adult beverage if you like but be respectful of others and landowner. Also please pickup after yourself (shotgun shell hulls). We have a few shotguns for use and supply shotguns shells at cost. We are there to make sure you have a good time so speak up if you need assistance.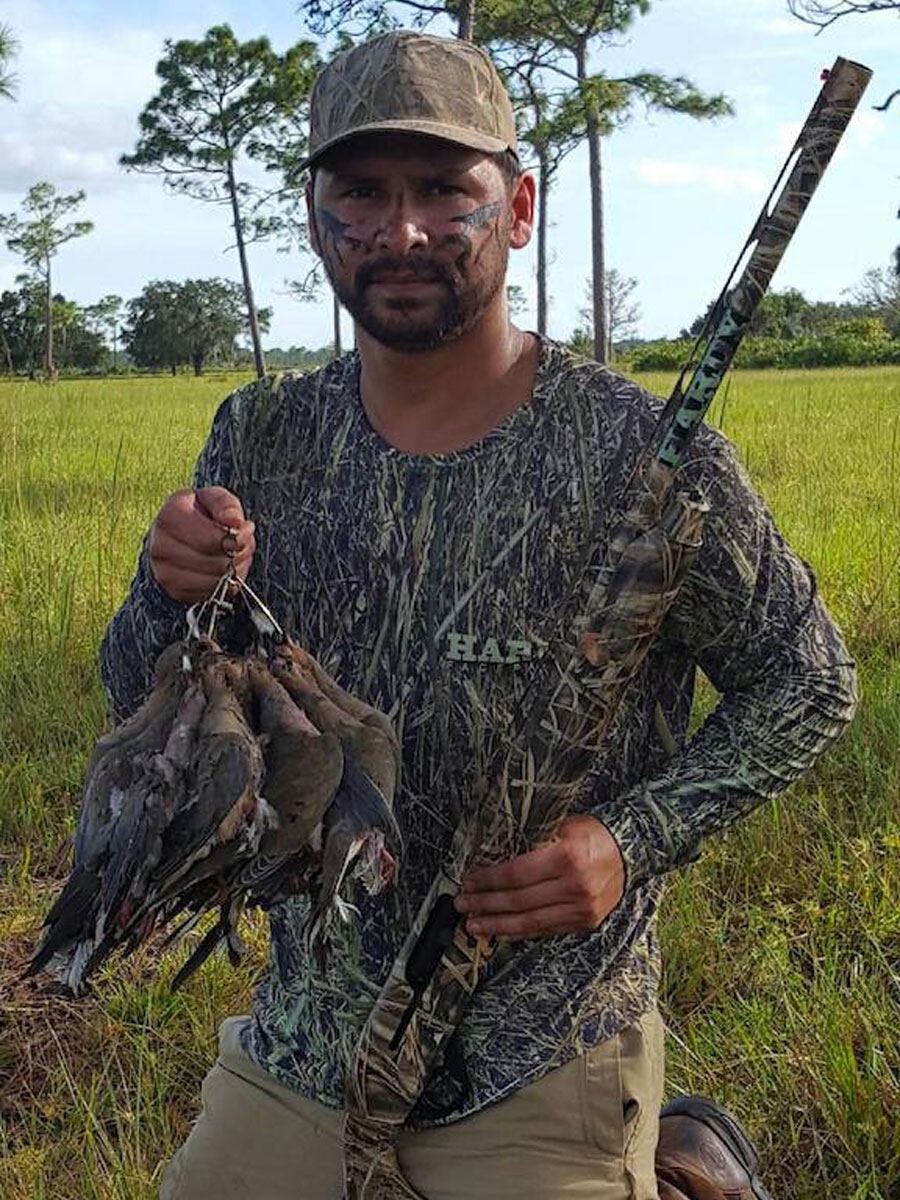 Dove Hunting Tips From Bob
Never shoot straight away from level with ground (90 degrees)
Always have an angle to your shot so you don't hit anyone directly
Don't shoot birds on the ground in the middle of field
Blaze orange is not required but a good idea especially with kids
Always open guns coming and going into fields
Make sure neighbors know when you are retrieving birds
Be aware, Be courteous, Be safe
Wear camo or drab clothing
A blind helps camo tarp or burlap
We have blinds in fields and natural cover
Don't move till birds are in range and stay as still as you can
Movement catches a birds eye quicker than a white shirt
Mark your birds when you knock them down especially early season with heavy ground cover.
Decoys help and get you a limit in no time.
One or two motion decoys and 6 or 8 shells will draw birds right into your lap.
A modified choke in your shotgun is best but improved cylinder will work.
Full choke is difficult to hit fast birds and cylinder bore or more open limits your range with shotgun.
A 12 or 20 gauge is best with 7 1/2 or 8 shot.
Bring twice the shells you think you need.
A game bag or vest is handy for birds and keeps them off ground where you will find fire ants.
Small cooler for water or soda and chair or stool. NO ALCOHOL.